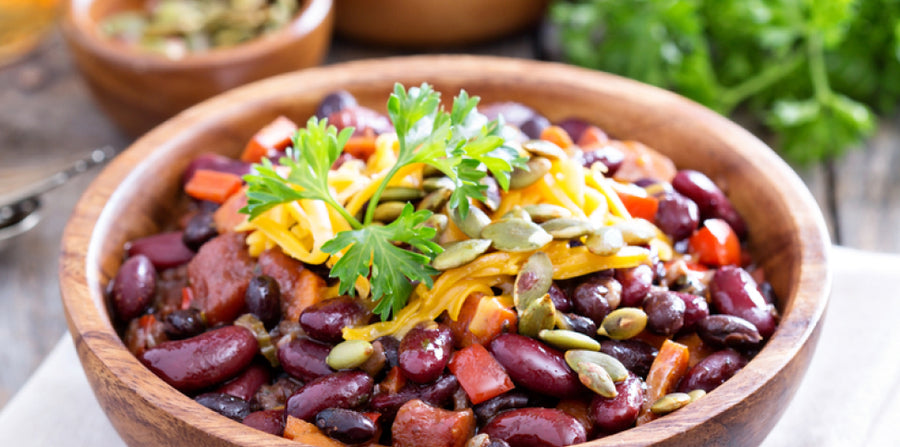 Nutritional Information:
Fat Grams: 2
Sodium Milligrams: 126
Cholesterol Milligrams: 0
Ingredients
1 (16 Oz.) can red kidney beans
½ cup chopped red pepper
½ cup chopped green pepper
½ cup chopped red onion
1 tablespoon chopped jalapeno pepper
Dressing:
½ cup white wine vinegar

2 tablespoon olive oil

2 tablespoon cilantro

½ teaspoon chili pepper

½ teaspoon COLGIN HICKORY LIQUID SMOKE
Instructions
Drain and rinse beans, combine all ingredinets except dressing. Toss until well mixed. In small bowl combine ingredinets of dressing and pour over beans, toss to coat all vegetables. Wash all vegetables.
Utensils: