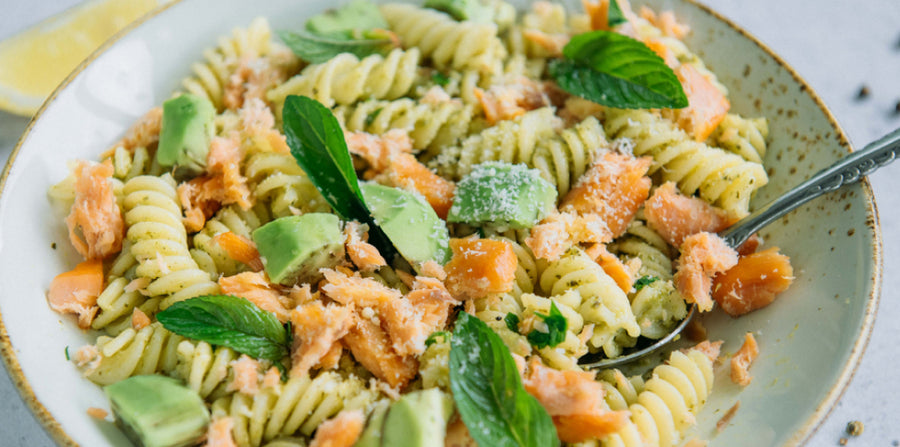 Pasta Salad with "Smoked" Salmon
Prep: 1 hour
Servings: 522
Nutritional Information:
Fat Grams: 29
Sodium Milligrams: 100
Cholesterol Milligrams: 59
Ingredients
1 can sockeye salmon 16 oz.
1/8 tsp. COLGIN PECAN LIQUID SMOKE
½ cup mozzarella cheese cut in1/4 inch strips
½ cup fresh parsley
12 oz. rotini pasta cooked and drained
tomato wedges
salad greens of your choice
grated parmesan cheese
Lemon Dressing
½ cup olive oil
2 teaspoon lemon juice
1 tablespoon salmon juice
1 clove garlic minced
½ teaspoon dillweed
½ teaspoon grated lemon rind
¼ cup parmesan cheese
Instructions
Cook pasta and drain. In large bowl combine dressing ingredients set aside. In another bowl break salmon in to chunks and mix with liquid smoke, then add mozzarella, parsley and pasta, add lemon dressing and toss lightly. Serve over greens with tomatos and sprinkle with parmesan cheese. Wash all vegetables.
Utensils:
pasta pot

1 large bowl

1 med. Bowl