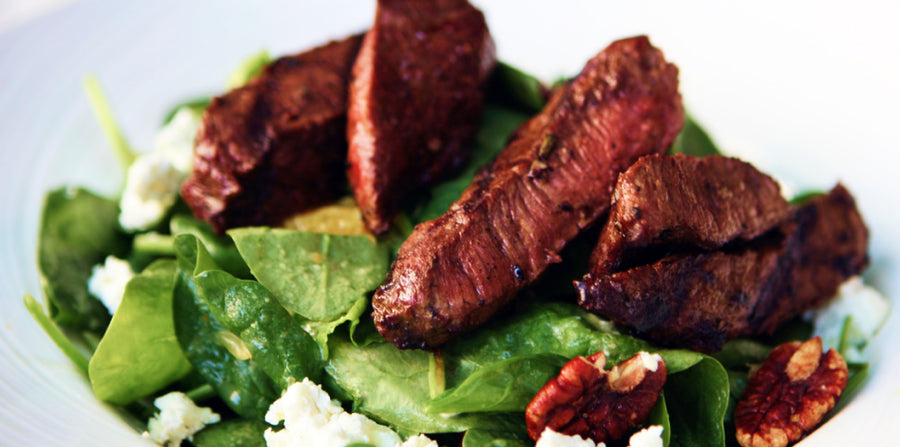 Grilled Sirloin with Salad
Nutritional Information:
Fat Grams: 9
Sodium Milligrams: 330
Cholesterol Milligrams: 51
Ingredients
1 lb. top sirlion trimmed of fat
1/2 teaspoon COLGIN PECAN LIQUID SMOKE
2 tablebspoon white wine vinegar
2 teaspoon brown sugar
2 teaspoon sesame oil
1 teaspoon chopped ginger
2 teaspoon crushed black peppercorns
12 scallions white part only
1 green pepper sliced
10 cups salad greens your choice
½ cup chopped pecans
Instructions
In a blender combine garlic,smoke,vinegar,oil,sugar and ginger blend. Work peppercorns into both sides of meat, grill sirloin, scallions and bell pepper cut pepper in half and seed, grill until done. Wait for steak to cool then slice against the grain into 1/2 inch strips. In bowl toss greens with pecans, add dressing arrange greens on 4 salad plates top with sirloin and sliced scallion and green peppers salt to taste. Wash all vegetables.
Utensils:
Blender
Baking pan with wire rack